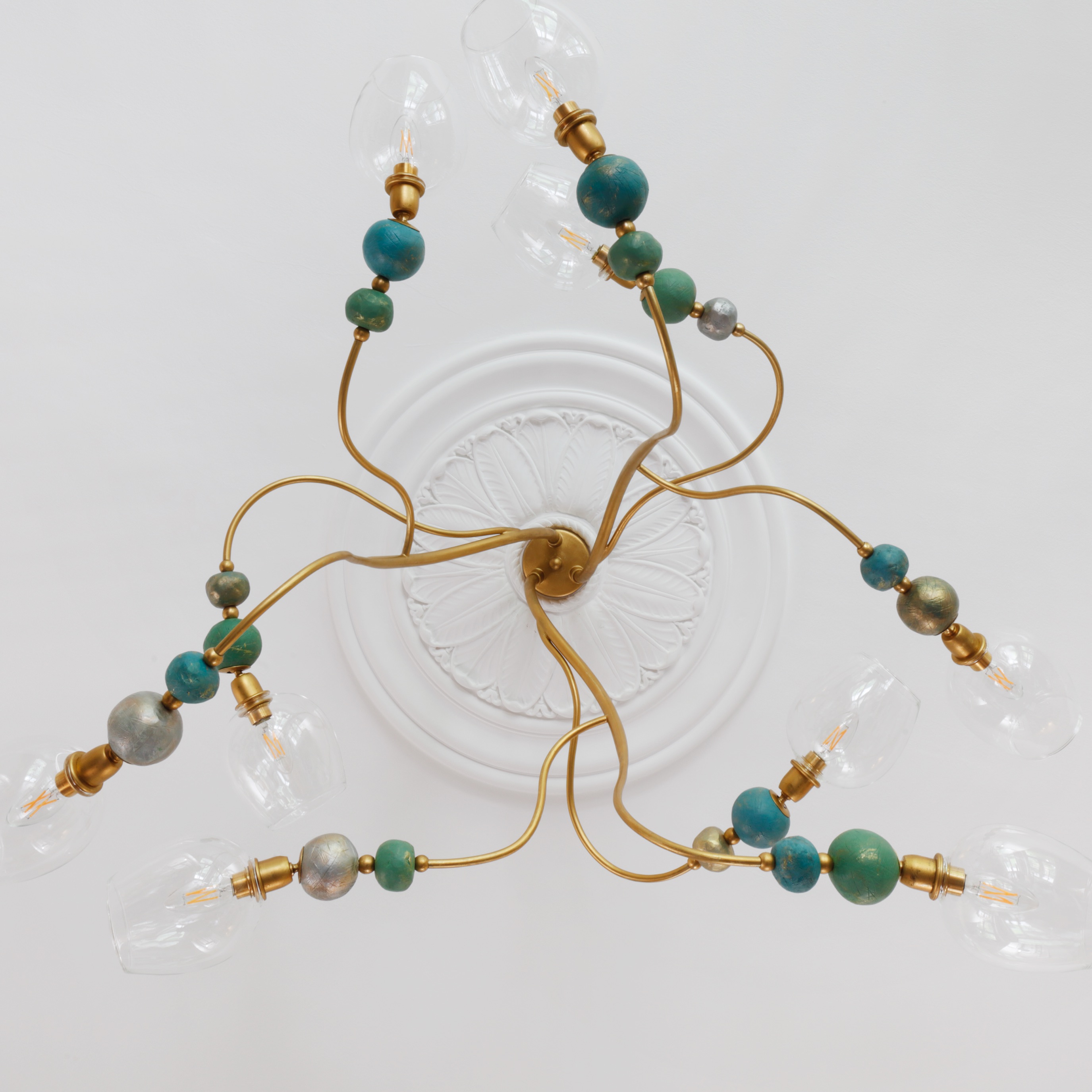 THE ELOWEN CHANDELIER
The Elowen Chanderlier was born out of founder Sarah Peake's desire to have something living, organic - almost wild - to act as the centrepiece of an architecturally traditional drawing room. Sarah turned to sculptor and artist Margit Wittig to explore the idea and so began a creative process to bring the concept to life.
The process took two years from concept to completion, with initial sketches becoming a metal Marquette and finally the finished product.
View details of the chandelier