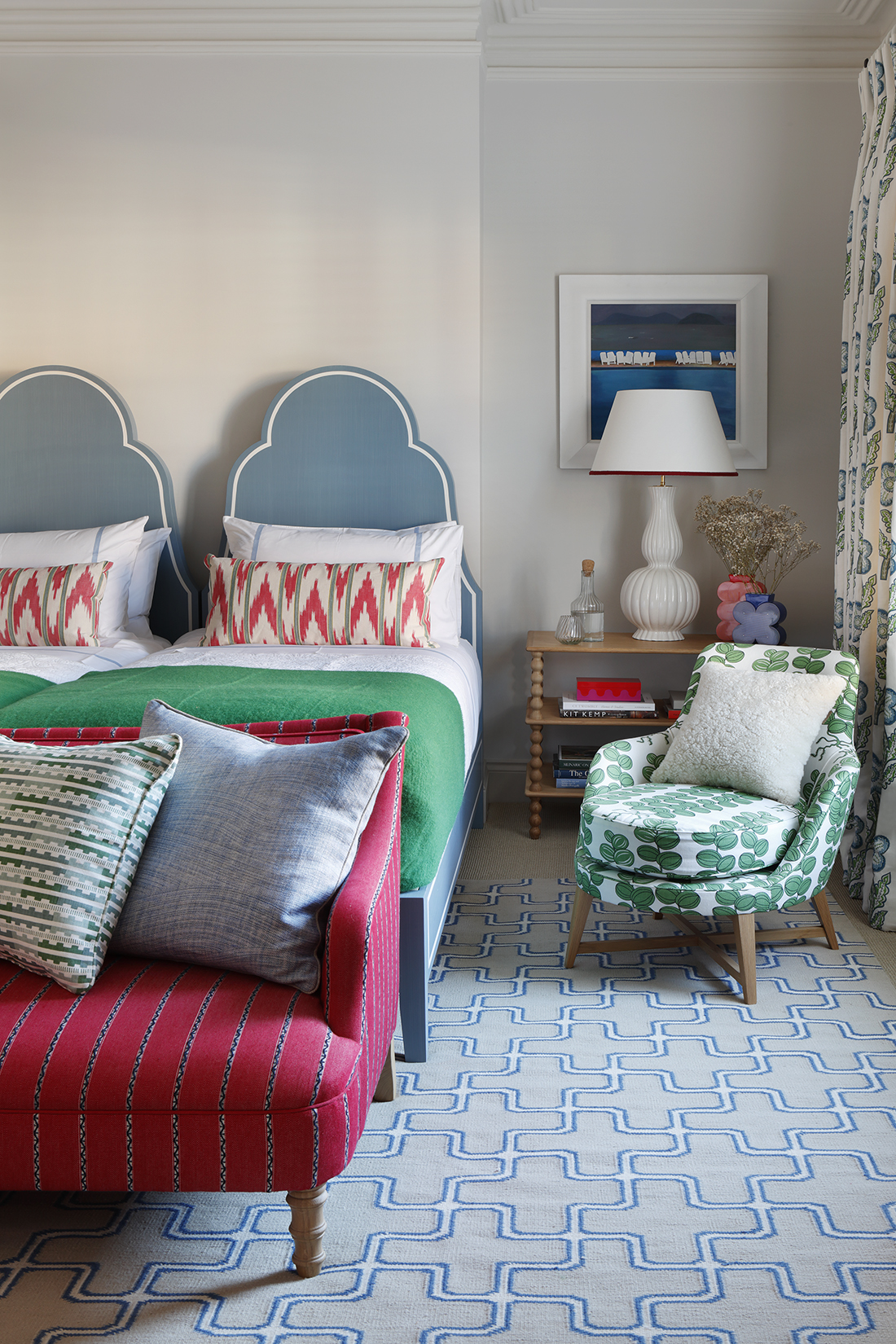 THE BARNEY BED
WITH CHRISTOPHER CLARK WORKSHOPS
Many of our clients are young families, and so we often find ourselves designing bespoke beds for children. The Barney Beds were born out of our desire to drawn on this experience to create a bed design that really epitomises our aesthetic. They combine clean, crisp lines with an irreverent approach to colour and form - an elegant centrepiece to any bedroom.

To create the beds we turned to specialist furniture and cabinet makers Christopher Clark Workshops, who have over 40 years of experience specialising in creating painted furniture.

The process took a number of months from concept to completion, with initial sketches becoming painted samples and, finally, the finished product. Christopher Clark Workshops prepared detailed construction drawings and 'dragged effect' paint samples in four bespoke colour ways.